1:1 Coaching Sessions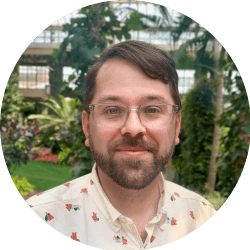 Scott Wittrock
As a Fractional Chief of Product, I provide product management coaching to individuals and organizations who want to streamline their product development process. For companies, I'll do an initial analysis by interviewing members of the team to help identify focus areas, set up a customized plan, and help the team execute on it.
1:1 Coaching Sessions
Individual Sessions
Resume Review and Career Guidance
Spruce up your resume before applying to that next job. If price is a concern contact me for pay want you can pricing.
30 minutes
Pay what you can ($50 suggested)
Initial coaching session
Book this first for on-going 1:1 coaching
60 minutes
$300
1:1 Follow up coaching call
You must have previous purchased a package or had an initial coaching session call.
45 minutes
$150
Package
1:1 Product Coaching Package
The primary objective of our 1:1 Product Management coaching is to help you establish the skills needed to excel in your current role and advance. During our first career coaching session we will work to identify some areas you want to focus on. Our coaching sessions will focus on fine-tuning those skills and identifying other areas. The personalized coaching experience will help you gain a deeper understanding of the product development process, stakeholder management, backlog management, and metric definition. Could be eligible for professional development or learning stipends from your company.
7 Sessions
$900
My approach to coaching
We will use your day to day work as a canvas to practice and improve your product management practice. Our coaching sessions can take various forms including working through a current issue, quick lessons on various product skills, reviewing processes, tickets or stories, or doing a deep dive into a specific topic. While addressing day to day challenges, I'll weave in larger product management principles that are grounded in your day to day work.
Have your employer pay for coaching
Many employers provide professional development or learning stipends to you as an employee. You might be eligible to pay for 1:1 coaching through these employer funds. You can use the following information in your request.
Value to employer
Through this coaching program, the team member will gain specialized skills, refined decision-making capabilities, and enhanced leadership qualities, directly translating into improved performance, streamlined processes, and more successful feature launches. Additionally, the coaching experience empowers the team member to take on a more proactive and strategic role within cross-functional teams, leading to better collaboration, higher team morale, and increased efficiency. Ultimately, a more skilled and confident product manager contributes significantly to the organization's bottom line, driving innovation, competitiveness, and overall success in the market.
Not ready to chat?
Sign up below for free product resources.
Or follow me on Linkedin.