I am not currently taking on fractional clients, if interested in working together, please check out the coaching page.
You just hit product market fit, now what?
Ready to scale, but not ready to hire a full time executive for your SaaS business? I provide part-time product leadership to help define, communicate, and deliver on your company vision.
Scaling a software company is hard.
As your company grows you don't have time to focus deeply in every area. As a founder, you might need to focus on those early customers, or connecting with VC's to lay the foundation for a future fundraising round.
As you scale yourself, it can be hard to keep track of what your growing engineering team is focusing on.
What feature do you focus the team on next?
Is everyone working on the highest value work and working effectively?
How do we balance tech debt and new feature work?
Is the product really solving our customers needs?
If you want to scale your software company, it's crucial to keep your engineering and design teams focused on the work that drives key company metrics.
Picture a company where:
You don't have to track down 5 different people to know the status of a feature.
Your sales and customer success teams aren't frustrated because they have no ideas when new features will launch.
Your engineering team is happily tackling problems that are adding value.
Your designers are brainstorming innovative new features.
A strong product management practice can make these desires a reality, and a Fractional CPO can help you solve these problems quickly.
I'm Scott Wittrock and I've been building software products for 10+ years in all sorts of teams. I've launched a payments API and SDK that helped the company raise a $45 million series B round, defined an agile process in a 150 year old fortune 100 investment bank enabling them to deliver a new product in months not years, and led a team in building a visual search SDK utilized in over 40 apps like the Home Depot app. I'd love to help your company achieve similar successes!
My approach is to work closely with your team to understand what agile tools and process make sense for your team, and help you roll those processes out.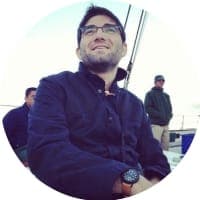 "Scott has been helping my organization navigate some key strategic and technological issues. He's been a great partner, and would be an asset to any team."
What does it look like to work with me?
During our initial consultation at first month we'll define exactly what our engagement will look like. Typically my fractional CPO engagements include:
Ongoing you'll get:
Two 60 minute video call meetings per month. We will touch base every 2 weeks to set goals, discuss strategy, and work through challenges.
Private slack and email access. You'll get access to a private slack channel and email access to address questions async.
Artifacts review. Get a second set of eyes on important documents. Send over user stories, process docs, roadmaps, vision docs for timely review and notes.
During the initial month:
Initial Company Assessment. I'll set up 1:1s with you, your team, and any key stakeholders to understand the current challenges and opportunities.
Resource Hub. I've been collecting product management resources for years, and you'll get access to all of them. Plus I'll be able to point you to the most relevant resources for your current challenges.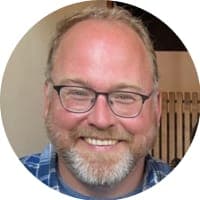 "Scott immediately put into place a product-development methodology that ensured greater productivity and reliability."
Ted Mann
Now Co-Founder / CEO - collx
What's the investment
On-going costs start at $3000 a month with a recommended minimum of 3 months. Making meaningful change takes time, and I want to be with you for the long haul. I want to ensure I'm adding value to you and your organization, if after three months we decided to conclude our engagement, I'll ensure you have a clear plan and next steps.
How do we get started
At most, I only work with 4 fractional clients at once, and currently have capacity for 0 more. I am not currently taking on fractional clients, if interested in working together, please check out the coaching page.
If your interested in working together, let's connect for a no-pressure initial consultation. We can discuss your key goals or challenges and I can answer any questions you have about working together. After the call we can decide if we are the right match.
Schedule link not showing?
About Me
Technical Product Leader
Over ten years of product management experience with a focus on the following:
Setting product vision and defining roadmaps

Leading design thinking workshops

Defining go-to market strategies

Creating user personas

Leading planning and execution meetings

Streamlining design and development processes